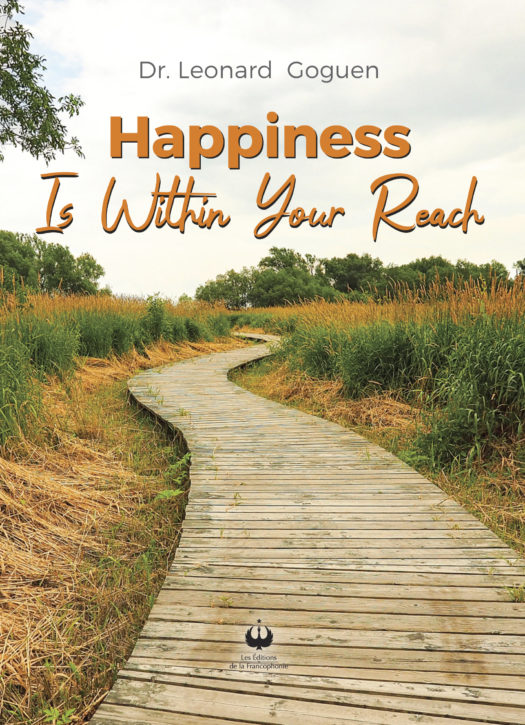 Auteur : Léonard Goguen
Date de publication : 12-01-2022
Nombre de pages : 104
ISBN : 9782896278411
Prix : 15.99

Description
"By working with people who are going through difficult times,
I have witnessed courageous twists and turns towards more
satisfying lives. This little book on happiness allows me to share
the essential elements that are within our reach to be happy and to
reassure the people around us."
(L. Goguen)
A graduate of the Université de Moncton and the Université de Montréal in psychology, Dr. Leonard Goguen was named professor emeritus in education by Université de Moncton in 2014 after thirty years of teaching.
A career psychologist, he has served clients in Quebec and New Brunswick, Canada. He maintains a weekly one-day private practice helping people dealing with trauma and grief.
This book helps us find our simple path toward happiness.