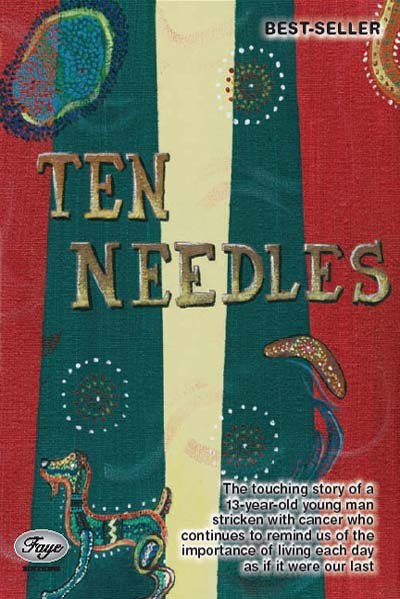 Auteur : Martin Latulippe
Date de publication : 20071101
Nombre de pages : 112
ISBN : 978-2-921824-00-2
Prix : 9.95

Description
Sean: Your heart and your spirit have forever become a part of me. Chris and Lisette: Thanks for choosing me and showing the confidence in me to realize your child's dream of being published. Thanks to my wife Chantal, my daily inspiration, and to our son Kaël, our little ray of sunshine. May the passage of Sean through our lives remind us at all times just how precious life is.

Martin Latulippe
When I learned that I had cancer for the third time, I cried for a long time and just wanted to die. I was asking myself, Why me, why me and why me? But again, I could ask, Why me? or I could say, Why not me? and continue to do things.

Sean Collins
July 2, 1994 July 9, 2007
The touching story of a 13-year-old young man stricken with cancer who continues to remind us of the importance of living each day as if it were our last.